The home will be providing regular entertainment in addition to resident fund raising events throughout 2019 and to which everyone is welcome whether or not they have family at the home. These events give members of the local community the opportunity to mix with other locals, residents and their families they may never otherwise meet.
Entertainers performing during the course of the year include Paul Tango, Steve Brown, singer Julieanna, versatile musician and pianist Nigel Wears in addition to other visiting entertainers with dates given as the events are confirmed.
Paul Tango


Entertainer

Nigel Wears Piano/Violin



Versatile Musician

John Wears

Piano
Forthcoming dates for entertainers 2020
Every 1st Monday in month Nigel Wears (Piano, from 2pm)
Every Thursday Care2move (Resident exercise & stimulation)
Wednesday March 18 Andy Wiseman from 2pm (Neil Diamond Tribute)
Will re-commence monthly visits by the Church with a general service followed by invidual room visits where medical conditions or requests for such visits are made.
2020 events and entertainers will be confirmed as dates become available.
Other information in brief
Park House............the early years 1989..2019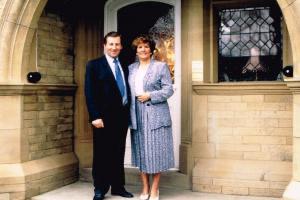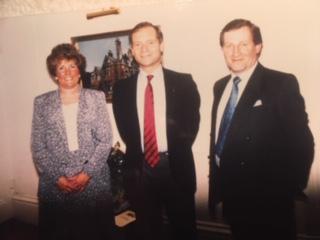 Owners Ian and Ann Normington celebrated 30 years in October 2019, since converting and opening Park House as a Nursing Home.
Pictures taken inside and outside the home during the mid-1990's.
------------------------------------------------------------------------------------------------------------------------------------------------------------------------------------------------
In order to keep up with ever increasing challenges for improvements in the quality of care, Park House has opened its own on site staff training facility to ensure staff are kept up to date with all aspects of health & safety, fire training and moving & handling in particular.
This new facility room will provide ​essential training for all staff and will cover a range of subjects including:

Health & Safety - Fire Prevention - Manual -Handling - Food Hygiene - Infection Control Dementia etc.plus many others, providing certification for all attendances.